5 things to know about Windows in the Sky by Alex Henry Foster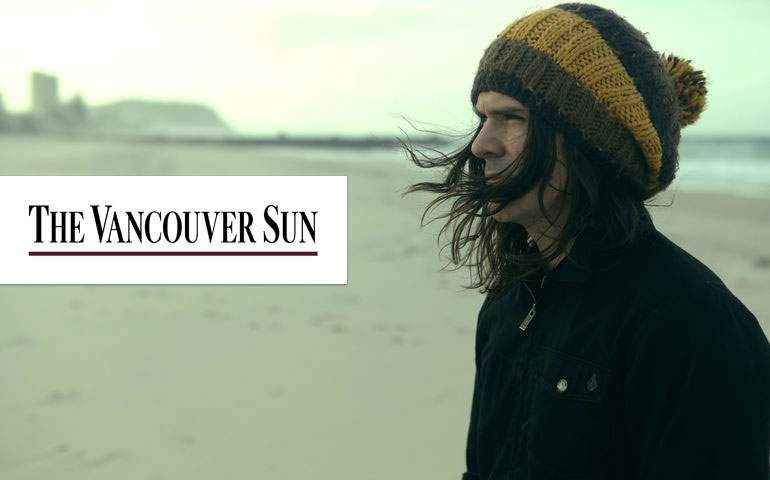 As published in The Vancouver Sun
Read the original article here
Windows in the Sky | Hopeful Tragedy Records
Those who watched the Canadian music charts the week of Nov. 9 were scratching their heads when Alex Henry Foster's debut album came in at #6 on the Billboard Canadian Albums chart. SoundScan reporting for Quebec sales over the next two weeks showed the Montrealer hitting top spot in the charts and reaching #3 nationally just behind powerhouses Muse and Imagine Dragons.
So who is this guy?
Well, apparently his old band is big in Japan. Foster plays in the 2015 Juno Award nominees Your Favourite Enemies whose 2014 album Between Illness and Migration had a Rock Album of the Year nod. If you don't remember it, don't beat yourself up. That category has given us, among others, such memorable acts as Finger Eleven, Sum 41 and Slik Toxik. Your Favourite Enemies are still active with a new album in the works.
Windows in the Sky dropped without any advance hype or tours announcements although Foster has said that there are plans in 2019 to take it on the road with a multimedia project. YFE are likely back in the new year too. But right now the focus is on this suddenly successful solo album.
Here are five things to know about it:
1: Full-on Post-Rockin' Roll. Huge cascading guitar chords, echoed spoken word vocals, distantly reverberating choruses and as much overlaid orchestration as you can fit on a track. Songs such as Winter is Coming in sound like Bullet the Blue Sky U2 channelling Loveless era My Bloody Valentine by way of a band on Fluttery Records. It's a big sound.
2: Seasonal sounds. If there is one thing Canada needs more of, it's expansive and atmospheric music that goes well with snuggling down in a warm room for a few months until the "beautiful shivers go goodbye." That may mean Snowflakes in July in this nation, but it's all good.
3: Cool entry/exit. The Pain that Bonds (The Beginning is the End) opens the eight song album. The Love that Moves (The End is Beginning) closes it. The two songs intertwine not just in titles, but in build. Slow moody chording becomes more urgent and smashing in the opening, more distant and evolving in the closer. If the views we are supposed to be seeing in our Windows in the Sky are akin to a cranial train ride through an imagined landscape; then this works like a sonic journey.
4: The Hunter (By the Seaside Window). Perhaps in homage to his Japanese fans — the album was launched in a series of live listening sessions in Japan — this nearly 15 minute-long workout has a secondary vocalist saying something in Japanese as Foster's vocals grow more and more paranoid. Fans of serious guitar noise must check this out.
5: Yes, it's about grief. Windows in the Sky was written in isolation as Foster worked through the passing of his father following a long battle with cancer. It's exploration of devotion, loss, sorrow, grief and exhaustion will echo with many who have been through such a process. Perhaps that is why the album resonated with so many, as the population ages this story becomes more and more repeated.
Stuart Derdeyn
November 27, 2018