Alex Henry Foster Breaks Big With Solo Debut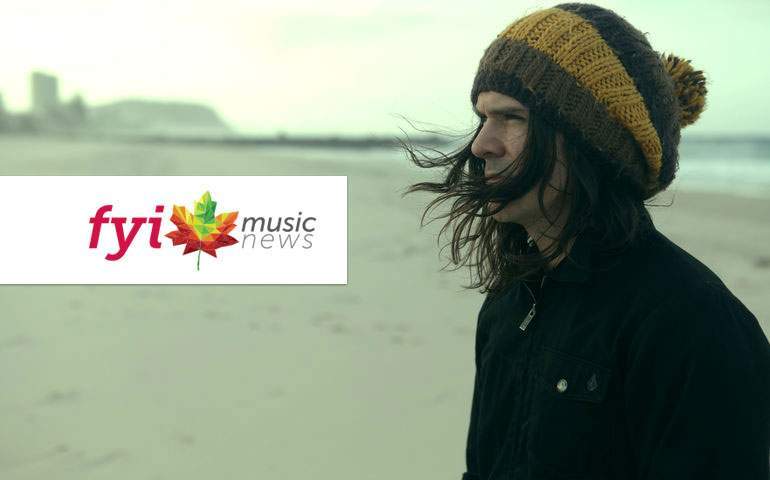 As published in FYI Music News
Read the original article here
Canadian music industry chart watchers may well have registered surprise at spotting the high placings for Montrealer Alex Henry Foster's debut solo album Windows in the Sky.
It came in at No. 6 on the Billboard Canadian Albums chart, while SoundScan reports showed in hit #1 in sales in Quebec in its first week of release (it came out on Nov. 9) and No. 3 nationally behind Muse and Imagine Dragons. The album stayed at the #1 position in the iTunes charts for five consecutive days last week, in front of The Beatles, Queen, and Lady Gaga, while the first video, "Summertime Departures," has quickly earned 100K YouTube views. Released on Hopeful Tragedy Records, the album is distributed by Sony Music / The Orchard.
Foster's name may be unfamiliar to many, but he has enjoyed prior international success (in Japan, especially) as the singer and principal songwriter in adventurous rock band Your Favorite Enemies, 2015 Juno nominees for Rock Album of the Year for their 2014 release, Between Illness and Migration.
Making the chart success of Windows in the Sky even more impressive is the fact that it arrived without any advance hype. Contacted by FYI, Foster explains that "the whole idea of releasing the record without any form of promotion was based on the fact that I wanted the music and its emotions to bloom on their own rights, and to only do what I want and love."
"The last record we released with Your Favorite Enemies, the one that was nominated for a Juno, kept us on the road for almost five years. It burned me out completely."
No tour dates have been announced to support the new record, but Foster advices patience. "Windows in the Sky is a multi-media project involving projections and conceptual lights, so I want to play the album in a different set up from our usual rock n roll format, and share a different type of moment and experience. That's a long answer to say I will play the record live and will let you know the 'when,' the 'where' and the ho" at the beginning of 2019."
To its creator, "Windows in the Sky was already a success the moment I decided to release an 8-song LP with a 15-minute song standing midway on an hour-long album! Success is truly a matter of perspective."
As for the future of YFE, Foster explains that "everything is pretty open right now. We have a lot of never-released material from the productions of previous albums, and we recently gathered all together in Tangier to work on new songs.
"It's important for me to say that Your Favorite Enemies are still alive and well. It's only that with Windows in the Sky and some OST projects that I have going on with Ben (YFE's guitar player and producer), it's more difficult for us to define the 'when' from the 'what' we want to share with people. YFE has never been known for following the logical and well-travelled career path that's supposed to lead to success or God knows where. So I guess that this alternative way to operate will be even more eclectic now that we have different projects blooming alongside one another. 'We'll see' is all I can say for now."
To spot future YFE shows, fans will need to be vigilant. "After the last concert we did in New York a little over two years ago, we all agreed we wouldn't go back on a stage until we either had a new album to share with the people or festivals to check off our bucket list," says Foster.
"We've been playing under different names once in while, though. Look out for "Burroughs Was a 2-Step Ballet Dancer" or "We Are Not a Death Metal Band, We Just Look Cool" in a town near you… This might become an intimate evening with Your Favorite Enemies!"
Kerry Doole
Friday November 23, 2018