Alex Henry Foster: His playlist commented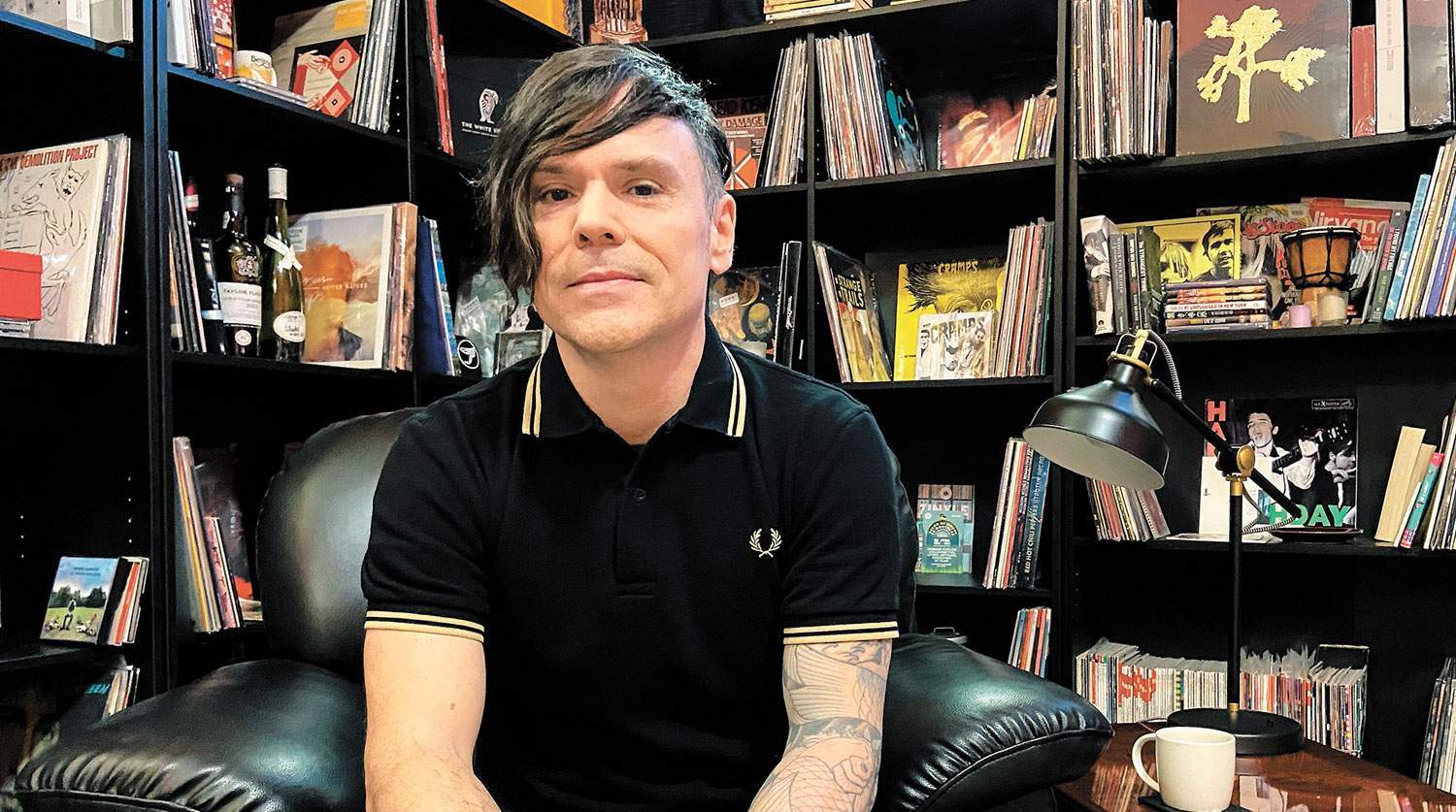 As published in Journal de Montréal
Read the original article here
ADISQ took advantage of the confinement period to ask around twenty Quebec artists to craft playlists accessible on Spotify and Apple Music. The only rule: to contain at least 65% of songs in French and 35% of Canadien content. Singer of the rock alternative band Your Favorite Enemies and solo artist, Alex Henry Foster accepted to play along and talk about his choices with Le Journal.
First and foremost, I would like to thank you. It's been ages since I last listened to Me Mom and Morgentaler.
"(laughs) It's been quite a challenge for me, who's evolving in an Anglo-Saxon culture, to find French music. This exercice brought me to rediscover some stuff. Finding Me Mom and Morgentaler reminded me that I use to skip school to follow them."
Ferré, Gainsbourg, Bashung, Fontaine, you also have great voices from France in your selection.
"Yes and this is because music was part of my childhood. Since we were coming from quite a humble background, in the rough neighborhoods, my parents used music to make me travel, to show me that it was possible to dream. My father made me discover Led Zep, but on my mother's side, there was a lot of great French songs. Bashung was playing at home. My mother was in love with Gainsbourg."
During this crisis period where we tend to look towards the nation, do you think that others like you will rediscover the French repertoire?
"It's a very good question and I ask myself too. I don't know if people will go back to French music like me. We are somewhat in a global village and, in my opinion, people will rather go back to songs that make them feel good."
I think that it was clever of you to insert songs in French from Iggy Pop and Placebo. Was it to respect the French quota?
"(Laughs) Most of all, I wanted to put in stuff that I like and stuff that people didn't know. Perhaps people didn't know that Placebo had done a song in French."
Me the first. I listened to Placebo a lot about twenty years ago but this B-Sides album released in 2016 had passed under my nose…
"Brian Molko (the singer) lives in France and he speaks very very good French. He has a profound interest for the French language. Same thing for Iggy Pop. Artists like Léo Ferré, Serge Gainsbourg or Brigitte Fontaine have a deeper impact than we might think, at least seen from Quebec, on American or English artists coming from the alternative or avant-garde scenes."
I look at your list, Tout le monde est triste (Everyone's sad), La vie est laide (Life is ugly): it's trendy right now but I think that a part of your selection is anxiety-inducing. Is it on purpose?
"It really happened out of the blue. It's funny of you to say that, I didn't even notice. I talk about going back to a state of well-being and to take care of ourselves and I realize that a lot of the songs are not too happy go lucky. However, that's what I like, it's the music I listen to and what I wanted to share. But I still have Les Rita Mitsouko, Amadou & Mariam…"
Even your song from Placebo starts with "It's the unease of the moment, the epidemic that is spreading." You're right on it!
"It feels like what's happening had an impact on me. It looks like what we're consuming triggers awareness. Personally, I've been a huge fan of Camus since high school. Now, he's trendy because of his book The Plague. It looks like even though you want to nourish yourself with something positive, human nature creates this desire to live it and music, I believe, is the extension of your reflexions."
I also see that the progressive guy in you treated himself a little. There's a 16-minute song of Godspeed You! Black Emperor and another one of 19 minutes from Sonic Youth. Right from the start, your list lasts about forty minutes only with those 2 songs.
"(Laughs) Indeed and I withheld myself because it could have lasted even longer. It's fun because there are people who have no idea of who Godspeed is. One day, I was playing in Manchester, and I was talking about the Montreal scene. Spontaneously, people started throwing names of popular Canadian and Quebecois artists who are not necessarily part of the same music scene as me. At some point, I said: "Ok, here's my joker, it's Godspeed You! Black Emperor. You may have all the other artists twenty times, it won't ever measure up to this band."
I want to talk to you about two other songs on your list. Texas Sun, first of all, from Khruangbin and Leon Bridges. A great discovery. It was released very recently and I had not listened to it yet.
"That's the joy of being on the road and to meet lots of musicians. They come from Austin where I stayed often and where I have numerous musician friends. I wanted to share things that go under the radar so that people may go back and discover what shaped those artists within their other projects. Who knows Tinariwen? Yet, it is the figurehead of a much larger Arabic music scene. Same thing closer to us. Stefie Shock? He just recently released an album. Some things are not for the general public at all but people may however still appreciate them. What's the other song?"
I want you to talk to me about "Ordinaire". It's my favorite song from Charlebois.
"You see, as far as I can remember, Charlebois played on repeat at my place. It can sound pretentious or ridiculous, but when I had a big breakdown with Your Favorite Enemies, I felt like I had to continuously put on the same costume to go put on the same show. To go entertain people who, in the end, are there to see you play the show dog. During the two years that I later spent in Tangier, I rediscovered this song. I felt like it was revealing in such an honest and simple way, what I was feeling and didn't want to admit. Neither admit to the others."
*Your Favorite Enemies released the album "The Early Days" on January 31.
*Alex has just returned from a European tour that he was able to complete just before the pandemic was declared.
*He will do a Facebook Live, Sunday, at noon, to talk about the documentary-book about the three first years of the band, "The Evidence of Things Unseen".
THE PLAYLIST OF ALEX HENRY FOSTER
The Dead Flag Blues, Godspeed You! Black Emperor
Everybody Knows, Leonard Cohen
Les feuilles mortes, Iggy Pop
Nànnuflày, Tinariwen
Sénégal Fast Food, Amadou & Mariam
Jésus Christ mon amour, Katerine
Avec le temps, Léo Ferré
Tourne encore, Salomé Leclerc
The Diamond Sea, Sonic Youth
Texas Sun, Khruangbin et Leon Bridges
Ordinaire, Robert Charlebois
La nuit je mens, Alain Bashung
La vie est laide, Jean Leloup
Tout le monde est triste, Stefie Shock
Marcia Baïla, Les Rita Mitsouko
Heloise, Me Mom and Morgentaler
Honey Bee (Let's Fly to Mars), Grinderman
Viêt-Nam Laos Cambodge, Bérurier Noir
Le vent nous portera, Noir Désir
Je suis venu te dire que je m'en vais, Serge Gainsbourg
Demie clocharde, Brigitte Fontaine
Tangerine, Christophe & Alan Vega
2020, Sunns
Protège-moi, Placebo
Vert, Harmonium
CÉDRIC BÉLANGER
April 5, 2020