Behind the stained glass, rock n roll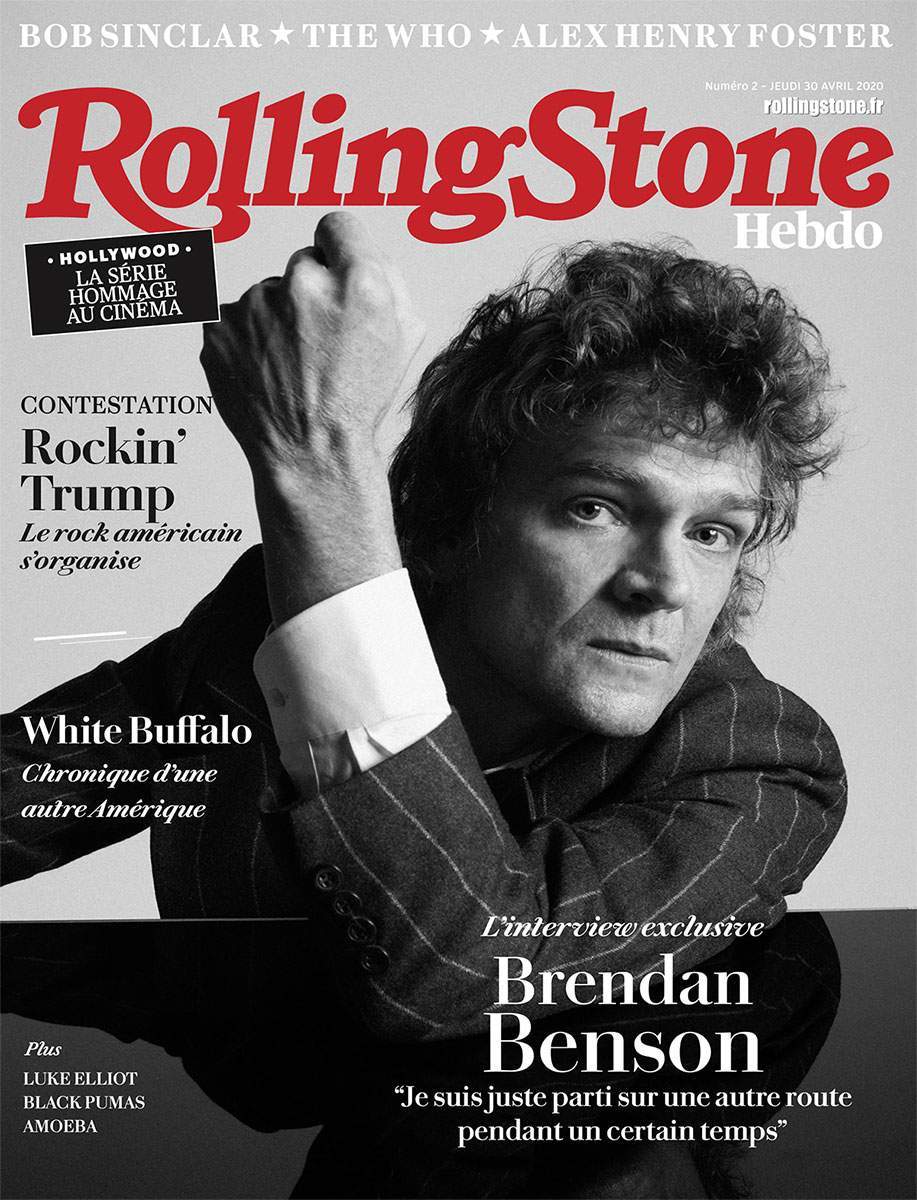 As published in Rolling Stone France
Read the original article here
Alex Henry Foster isn't a musician like every other. This self-made artist, on hiatus from his band Your Favorite Enemies, keeps on surprising by offering a live concert on May 1st.
To give a concert in a church to celebrate the release of an album, that's an original idea. However, we discover when we get to Drummondville, some 100 kilometers away from Montreal, in the province of Quebec, where this atypical artist lives, that the aforementioned church belongs to him. "I have established a recording studio there, there's also a vinyl factory, and a huge stage where I can rehearse for my concerts" laughs Alex. In order to create a moment during this morose springtime, and so the music never stops, Alex and his band have decided to promote live on their Facebook page the release of their solo album, "Windows in the Sky", an intimate opus, very moving, sung in English and written in Tangier, where the singer had exiled himself following the death of a loved one. "I needed to find myself," he says "and I found human warmth, made new encounters, and some of the musicians with whom I play now even joined me over there. I wrote a lot, and this new album is one of introspection. I really needed this." A unique experience, like no other, even for the singer, a relentless human rights advocate whose fights transpire in his work who has been traveling the world with his band Your Favorite Enemies for over 15 years.
1.
On stage
Playing keyboards or guitars, Alex delivers a captivating concert, that sounds big, with his 5-piece band. While he is now a solo artist, most of the musicians were also in his previous band, Your Favorite Enemies.
2.
Keyboards
Miss Isabel (keyboards/vocals) has been a part of the band since its inception.
3.
Vinyl Factory
Ben Lemelin in front of the machine used to cut vinyls: here, they aren't pressed but created one after the other.
4.
Merchandising
T-shirts as goodies, all silkscreen printed by hand in a dedicated atelier inside the church.
5.
Drummondville
It is in a former catholic church that Alex and his musicians are based, a permanent rock n roll reality.
6.
Studio
The pews are still in place inside the church: they break down the otherwise overpowering echo during the recordings. The church has been fully redesigned and acoustically treated.
7.
Guitar
Sef Lemelin (guitars/keyboards) has been a part of the band since its inception.
8.
Images
Alex has in his team a photographer and a videographer, Stephanie Bujold and YB, who document his tours.
Photos: Loraine Adam