Summertime Departures – NEØLYD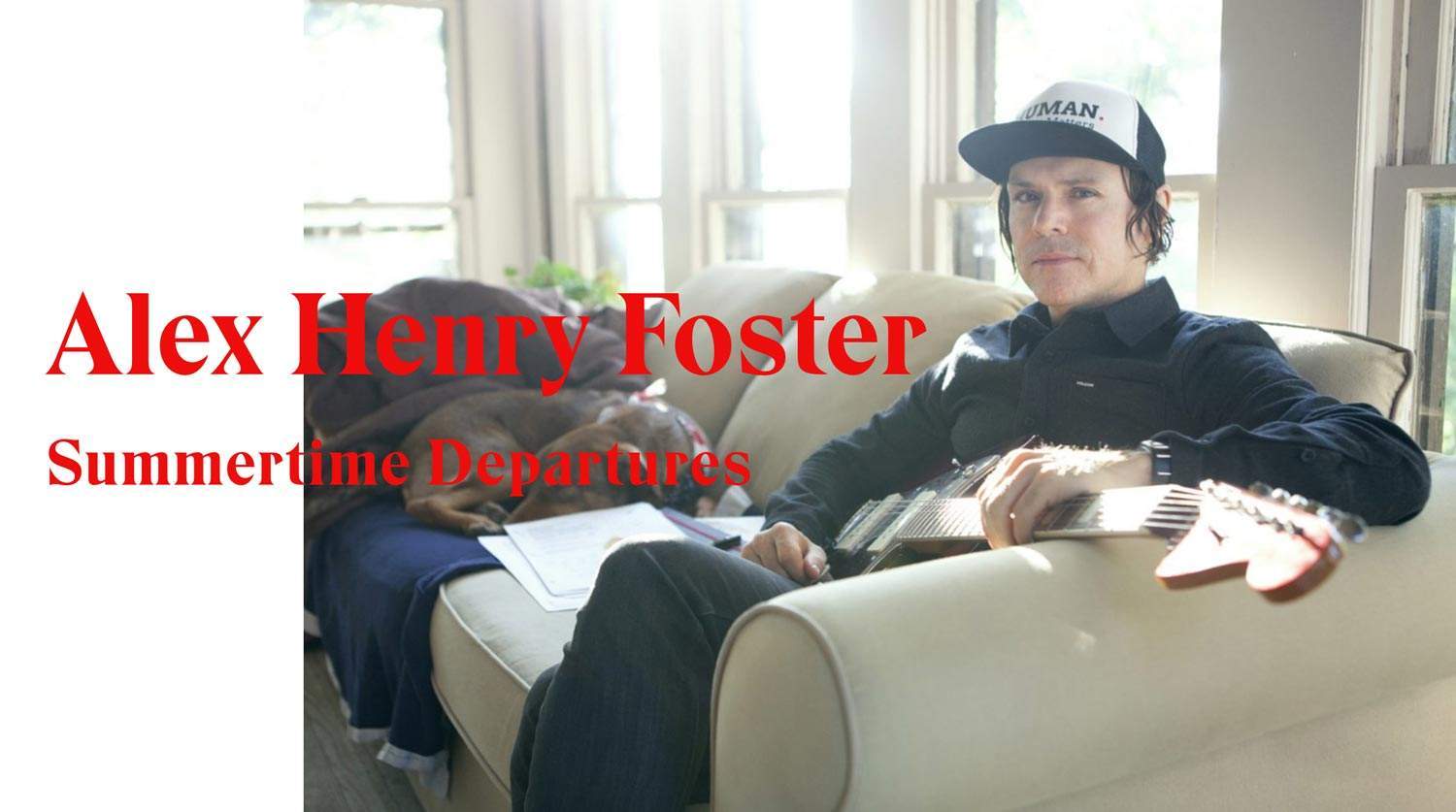 As published in NEØLYD
Read the original article here
The latest festival performances of Alex Henry Foster and his band were described as epiphanic, unchecked, massive and epochal. Foster, a former gang member and speaker for Amnesty International, went through many things in his life, overcame downsides, and found himself back thanks to music. This man's inspirations are bands like Swans, Sonic Youth, Mogwai, and Godspeed You! Black Emperor. Inspirations that you can hear in his melange of heavy rock epics and a catchy pinch of alternative-rock, bringing with it a lot of explosive power. Yet, the music also lets you stare into deep abysses when being played with his mostly 7-headed band.
Twelve years after Foster founded the band Your Favorite Enemies, he went on a solo trip with a handful of friends and old comrades in 2018. The album "Windows in the Sky" was released under his own label, Hopeful Tragedy Records, and it quickly climbed the "All Genres Charts" in the Canadian iTunes store. "Windows in the Sky" is something like the ultimate compurgation of Foster, who left North America after his father's death and went to Tangier, Morocco, to write. And of course to work on new music. A central moment, and also the heart of the album, is the song "Summertime Departures", in which Foster faces himself. In the song he draws a conclusion:
"…now looking at it with an honest perspective of my own paradoxes and vulnerability, I understand that "Summertime Departures" is my way to say that regardless of what we may have spent our entire lives believing in or what we may have forgotten with time, there is a permanence amidst the most painful of all sorrows and our decision to let go in the acceptance that love, just like stone, will forever endure."
It is high time to put this piece into the spotlight and to crown it with its own release. Foster plans big things for 2020 and "Summertime Departures" is only the beginning. Presented on a clear heavyweight 12'' LP, signed and numbered, the release looks amazing thanks to silkscreen printing. If you have 11 minutes, you can marvel over an extended version of the song, which Foster also performed during 3 days of showcases at the Reeperbahn Festival in Hamburg with his band The Long Shadows. The video version was recorded at the Montreal International Jazz Festival in summer 2019 and shows impressively what power lays in this special band set-up.
This spring, Alex Henry Foster returns to Germany with his band where he will impress as an opener for …And You Will Know Us by the Trail of Dead.
12.02.2020 Köln – Stadtgarten
13.02.2020 Bielefeld – Forum
14.02.2020 (CH) Basel – Sommercasino
16.02.2020 Reutlingen – Franz K
17.02.2020 München – Strom
18.02.2020 (AT) Wien – Flex
19.02.2020 Berlin – Festsaal Kreuzberg
21.02.2020 Hamburg – Stage Club (Neue Flora)
TIM BRÜGMANN
January 22, 2020