"In the Name of Love…"
I wrote this as I was on a tiny airplane, my ride from Washington DC to my Virginian Highlands hideout for a few days, before going back to LA. I listened to all the songs you so generously sent me for my weekly Spotify playlist "Digital Noises for Analog Souls". I'm always very impressed to discover just how diverse in genres the songs are, as I am moved to read the stories you shared with them. I feel even more privileged to discover those little pieces of your history and I am truly thankful for the trust you have in me to expose your hearts as you are doing through those songs. They are even more meaningful to me now… Music is truly about communion.
It was obviously a little difficult for me to ignore the fact that this week's playlist would be published pretty close to Valentine's Day. I'm not particularly fond of everything that comes with it, but I decided to play along, to have fun while trying to add a bit of "noiseful" soul to the most commercial of all love celebrations. I hope I won't ruin your special dinner or put an awkward strangeness to you fuzzy evening music – Which I started having doubts about when Jeff, passing by and hearing the music, asked me: "Oh! You're doing your weekly playlist! Are you assembling a "bad date gone weird" song list? It sounds Creepy good!"
Me: "WHAT?!? What do you mean?!"
Jeff: "Nothing! The songs sound great. But if it's about having a romantic dinner or getting into a sweet mood, well… it explains a lot about your social life, brother!"
Me: "What is that supposed to mean?"
Jeff: "Nothing…"
Me: "What?!?"
Jeff: "Nothing! Keep doing you, buddy! The playlist sounds great!"
Week 4
Feature: Nouvelle Vague
So, regardless of that obvious "romantic bullying" I've been the victim of, here's nonetheless my artist feature for my 4th "Digital Noises for Analog Souls" playlist, "In the Name of Love…": the French band Nouvelle Vague. For me, they represent one of the most "let go" and moody type of bands there is. I discovered them about 10 years ago, in a beautifully happy sonic accident.
I don't know if you remember, but back in the days, a long long time ago, people were actually going to a very special place called record store to buy albums, in person, showing up in a place filled with thousands and thousands of albums, of all genres. It was a special place for music lovers looking for any sort of mystic communion with whatever sounds there was floating around at the time, some sort of a sonic temple, a place you were eager to go back to as soon as possible once you were initiated to its secret wonders. It was magical because you never knew what you could discover, what the clerks would play once their supervisors were gone… 1 hour before closing time was the moment when the coolest stuff was being played, when the volume was a notch or 2 louder than usual. It was the closest to being in heaven for any music devotee like me, who, like so many others, were asking for bands or artists with strange names playing even stranger music. It was perfect.
So, a few years ago, in one of those epiphanic moments, late summer, a Tuesday night, I was about to go join the guys for what we called a jam back in the days – that we call a rehearsal now to make it sound professional and serious but is pretty much the same as making noise and feeling good about it. Anyway. I stopped by the record store on Tuesday, like I usually did as new releases were out on that day. Tuesday evening, an hour before closing, it's been my personal ritual for years… But that evening would be special.
Therefore, as I entered the noise mecca eager to discover what would be played, I heard the song "Human Fly" from The Cramps, one of my ultimate favorite bands ever, being played loudly but in some sort of bossa nova vibe. I was horrified and totally shocked. "Is this some sort of a hidden camera joke or what?" Then, "Human Fly" was followed by the fantastic "Bela Lugosi's Dead" from Bauhaus. "Guns of Brixton" by The Clash, "A Forest" by The Cure, Public Image Ltds, Dead Kennedys, and on, and on, and on… STOP!!! What is going on here?! But the more songs were played, the more I was like "This is actually really good… I mean, really… What's going on with me?! Am I becoming what ordinary people call an adult?! Will I end up a Michael Bublé fan? Wait a minute! Should I be worried?" The Fugazi fan in me was freaking out!
The other side of the story is the girl I went to the record store with -there's always more to a good story?! So that friend, who is a fan of bands such as Minor Threat, Black Flag, Swans and the Bo Ningen of this world looked at me. At this point, I was absolutely convinced she would say: "Ok, let's burn the store down and leave the country before our punk rock souls become doomed by such sounds." But no. She told me: "See, for me, that's the most romantic music after The Cramps, Patti Smith and Skinny Puppy. Don't you think?" I was… speechless. Before mumbling: "You… you truly like that?". She said: "Let's buy the record, so we can listen to it after you guys are done jamming." So we bought the record. The rest of the story ain't that glorious.
Rehearsal over. I put the CD on. (I told you, it was a few years ago, don't judge me!) Then Sef starts laughing. But you know, the type of laughter that comes from deep within… He is followed by Ben and a few others of our "friends" who were hanging out with us when we were jamming. I won't be too precise as to the words they used; they were a bit too graphic for a general audience. In other words, no one expected for Jeff and maybe Miss Isabel to have the same unbelievable impression I had of Nouvelle Vague that day. And I kept hearing mockeries from time to time after that night. But I mean… long after… LONG, LONG AFTER!
In conclusion, to make an already too long of a story even longer, one night, maybe 4-5 years ago, as we were all together at home, my music library was playing on shuffle, as I like to do once in a while. BOOM! Nouvelle Vague starts playing. Their interpretation of "The Killing Moon" by Echo & the Bunnymen. Ben goes: "Ah man! That's so good! Really original! What's the name of that band?" Followed by Sef: "Dude! You really can feel the raw emotions and the vibe is so left-field in a good way, you know!" That moment felt like a scene from Al Pacino's movie "Scarface", but in a more emotional way (if ever possible!) Obviously, Ben and Sef never recalled the previous bullying episodes… Oh well!
As a side note: I did have the pleasure of attending a few concerts from Nouvelle Vague, a memorable one being a surprise invitation from that same girl who had bought me a ticket to tag along. See Jeff, I've got a bit of a social life once in a while 😉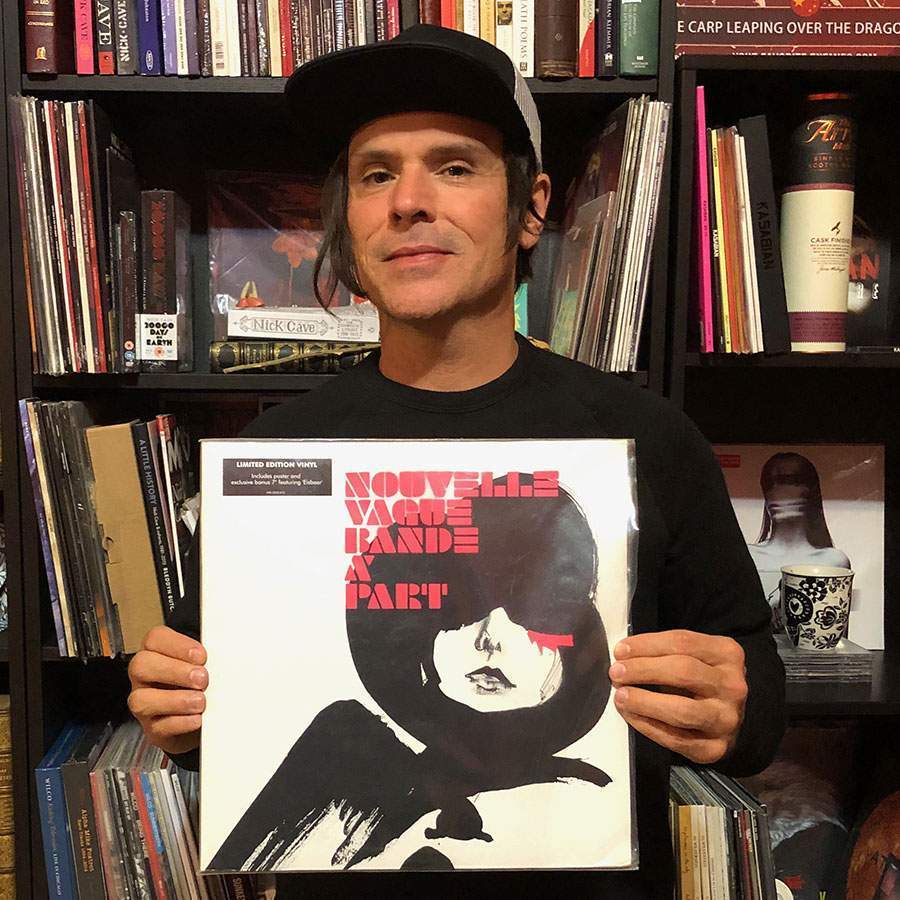 *As the playlist is updated every week, the songs listed in this blog might no longer appear on the playlist.