My Guilty Pleasure" Part 2
I received so many incredible songs and stories for my weekly Spotify with the theme "My Guilty Pleasure" over the last 2 weeks, from really funny to beautifully deep, may it be from old time friends, people who don't want to be tagged, people asking me more details on my personal weekly stories, up to people telling me they only like uncool and generic stuff, others sending non-Spotify artists, and all, and all. For me, everyone is welcome to share, however cool or not they think they are or how underground and experimental the music they like is… It's always about what moves you.
This playlist is not about what Alex thinks is cool music or not… If that was the case it would be quite boring. And who wants to hear playlists assembled of 10, 15, 20 songs of 30-minute songs made of feedback and bad recording? Not that many people, believe me…! My bandmates remind me every single time they pass by the studio: "Alex, let us know when your feedback therapy treatment is over, we'll join you after…" So again, everyone is welcome to share 😉
For me, receiving song suggestions from all over the world is the indisputable proof that music has that unique and wonderful essence that allows us all not only to express any possible type of feelings but has the power to help us commune with other people like nothing else I have ever been exposed to in my life. So, with all that being said, here's "My Guilty Pleasure" playlist, part 2.
Week 8
Feature: Talking Heads
It has been a little more difficult for me to assemble my playlist this week, the reason being I didn't pay as much attention to music as I usually do, which also explains why I felt a little more down, I guess… But also because March is quite a busy month for me and the other Your Favorite Enemies members. So I hesitated about the band I wanted to feature, I became more self-conscious about what I would share (the being seen as cool part…!) and sent my text to translation (Yes, we do translate posts through real people :)) past my usual deadline… It's only today, Monday, late afternoon, that it all came naturally, as I was watching the first episode of Iggy Pop's "Punk" documentary on Epix… And sorry, Iggy, it's not the Stooges nor the Ramones who came to mind!
In fact, as pretty much everyone I meet, I have a very different vision on what defines the real nature of "punk", which differences could be exposed by a conversation I had with the promoter of a venue I was playing to with Your Favorite Enemies a few years back during our "Shadows of Dreams to Come" tour…
Promoter: "So, Alex… What's punk to you? The Pistols, The Clash, The Ramones…?"
Alex: "… Talking Heads."
Promoter: "ahahahahahahahahaha…"
Alex: "No, but really…"
Promoter: "AHAHAHAHAHAHAHAHHA!!! ok, Alex… Honestly!"
Alex: "Talking Heads"
Promoter: "…."
Alex: "Ain't punk about doing whatever you want regardless of the trend you are involved with?"
Promoter: "TALKING HEADS AIN'T PUNK"
Alex: "The Ramones, The Pistols, The Clash later on… They weren't following trends, they were being themselves, not the usual copy cats that followed, right?"
Promoter: "You are right… But not Talking Heads, no…!"
Alex: "For me, Mozart, Luther, Da Vinci, Dali, Hemingway, Cash, Burroughs, Public Enemy… all punks"
Promoter: "Not David Byrne… He's a nerd!"
Alex: "Yes! Sorry to break your heart, but David Byrne is a punk to me"
Promoter: "Ok, ok, go and show me what punk is tonight then…"
I don't know if it was positive or a way to prove that I wasn't punk for not having the right definition of what punk is… It was already a bit confusing at that point. Anyway… So we played the gig. For those who have seen @YFE before, you know we are used to living the moment. For those who don't know YFE, this means you can find it magnificent or think it's a disaster, depending on your vision of living a moment. So we played, and at the end, I pieced out the drum kit to replace the whole band amongst the crowd. As I am throwing the drum piece by piece to our stage manager for him to set it back within the crowd, a guy, who has been really (like REALLY) into it during our whole set, asked me to throw him the bass drum to help… I hesitated a little, but hey, let's have fun, right? So I screamed "READY?" – "YES, THROW IT!". Then, as the bass drum was leaving my hands, at that very same moment, I suddenly realize that for that guy "YES, THROW IT!" meant "Wait a second, I will turn around to ask my friend to hold my beer for me and give him my phone so he can film what's about to happen. And I will also place my hair so I look good on camera". A second after, the bass drum hit the poor lad directly in the face, knocking him down in an instant. 3, 4, 5 seconds after (or what seemed much longer to me), he resurfaced, nose broken… "YEAHHHHH! ROCK ON!" I asked him if he was ok. He told me it was amazing, to keep going. "YEAHHHHHH! ROCK ON!", his face covered in blood. So we kept playing in the crowd…
Later on, the poor dude appeared at the merch booth to have his bloodstained shirt signed. So not only did I sign it, but I also gave him a YFE t-shirt as an apology. And he said: "You look like a nerd but you are a fucking Iggy Pop psycho, mate! That's punk rock!" Well, I have to confess, it made me smile… a little, just a little! 😉
"YEAHHHHH! ROCK ON!"
PS: No legal actions were taken and we are still friends. As for the promoter, he still absolutely hates me, but since he's always been a faithful supporter of my band and wants me to go play as AHF in his "punk" venue, we should be ok…! ;)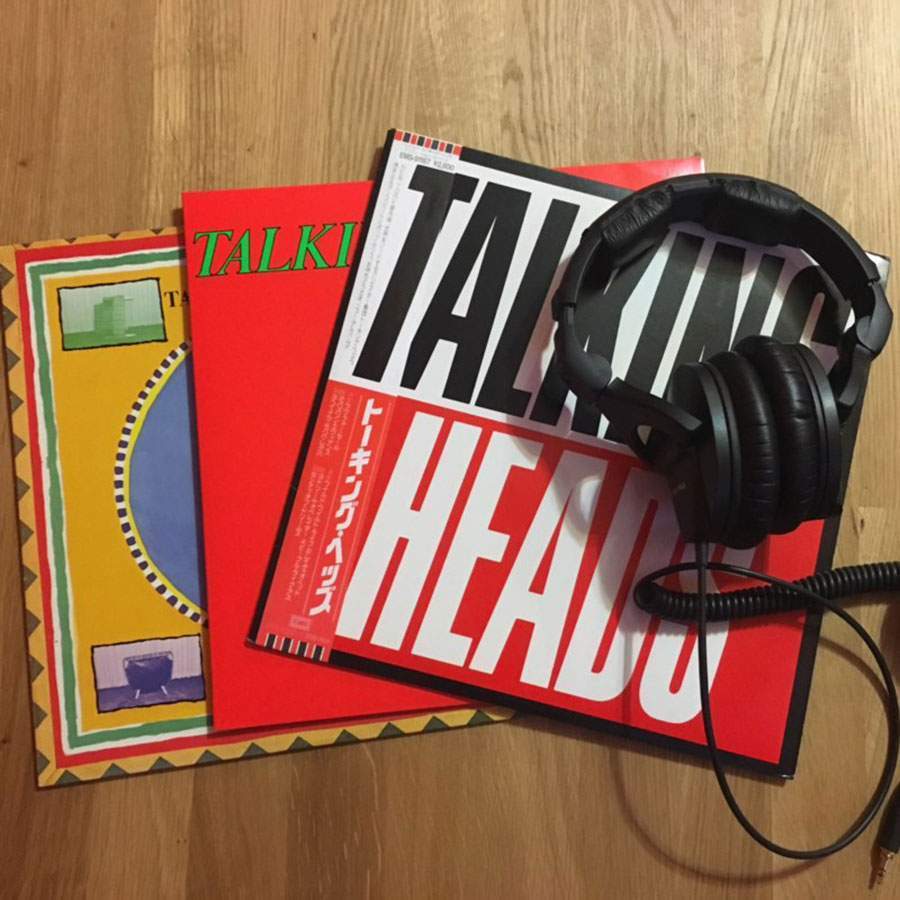 *As the playlist is updated every week, the songs listed in this blog might no longer appear on the playlist.