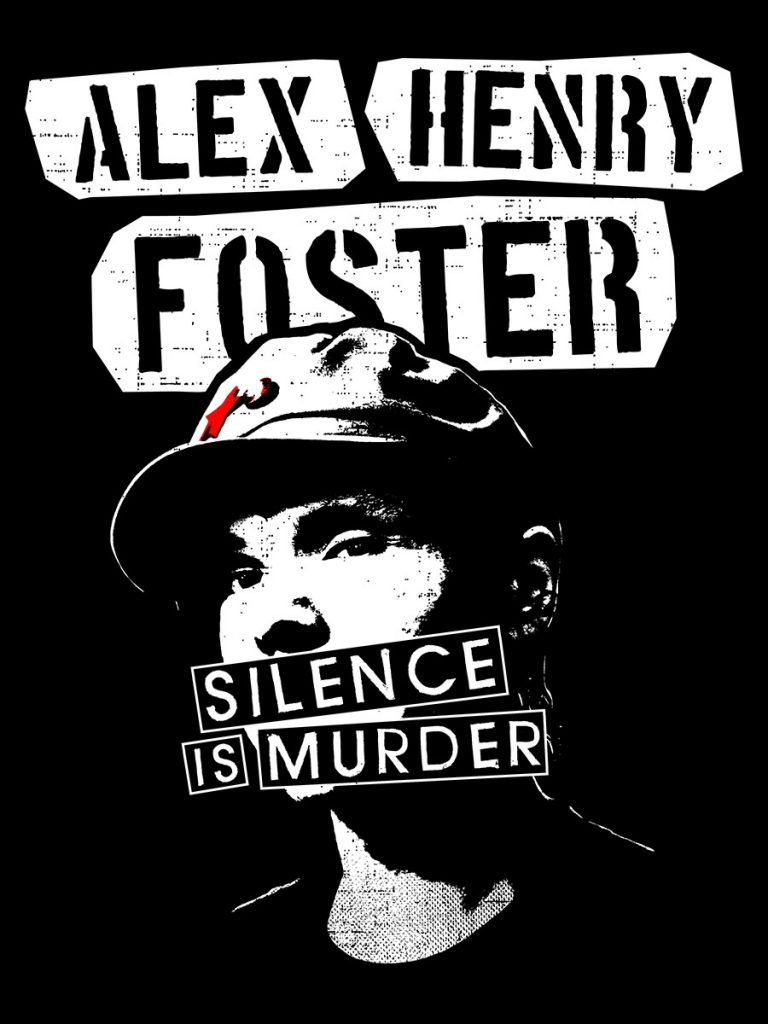 Edition #3
Finding Hopeful Strength In Times of Great Personal and Collective Disruption
I've been recently asked by new friends what was my position and perspective about the Black Lives Matter movement and the global actions for justice and equality happening. This made me realize that I cannot take for granted that people either know just how vocal and actively engaged towards human rights I have always been – may it be while fronting my band Your Favorite Enemies, through my role as a spokesperson for Amnesty International, or the numerous awareness projects I was either part of, have curated or organized. 
I'm really grateful you took the time to reach out to me, as I have always taken great care not only in sharing my convictions and world views regarding injustice and inequality but in turning compassion into action by pressing on the necessity of social reforms and tangible policy changes. For me, it's about people. It has always been. That's why I've been, and still am, involved in several human rights groups. I have always firmly believed that we were somehow progressing towards social justice and equality, even if the progress seems invisible at times. I have faith in the process. But seeing the public execution of George Floyd gave a severe blow to my usual hopeful and positive perspective.
To be quite honest, I was unable to tame my anger after being so deeply sickened by just how easy it is now to take a human life, just how apathetic we are towards a person desperately fighting for its life. I was profoundly disturbed that someone had to plea to keep on breathing. I was troubled by just how common it is now to see those horrific visions of abuse, found it unbelievable just how lightly violence could be used against the most vulnerable people there are. How is it possible? How can we find new ways to become even more monstrous than we can possibly imagine? I was so shocked by it all that I felt stunned. I could hear George Floyd's fading voice echoing through my soul, as if that pure evil scene was too much for me to take in, impossible to process. I was overcome by anger.
I'm usually quick on calling out the unbearable, the injustice, as much as to invite others to forgive. But this time, I wasn't all about peace and love, and needed to take a moment to reflect on my emotional bleakness before publicly addressing my feelings. I came back to my senses when I witnessed people getting together as one, acting peacefully while firmly addressing what needs to be immediately stopped and transformed. I was moved by communities praying, crying, screaming, and holding hands together. I was profoundly touched by those who crossed the lines of the "other side" to hug the ones wearing a uniform that now symbolizes the brutality and oppression we can't tolerate no more. I was uplifted by images of officers kneeling before a crowd in pain. And if there's any good that can come out of this tragedy, it's the determination of so many to become the change, to go beyond their frustration and desperation in order to incarnate the societal transformations we've longed for for so long, the very same changes and transformations we now have so much trouble believing in. To see the light of those people shine in the midst of such deep darkness truly appeased my broken soul… It reminded me of just how fragile faith in better tomorrows can be…
Therefore, I'm happy I didn't write anything out of anger because I would have regretted it. I don't believe in violence. I've been raised in what authorities called the "lost case neighborhoods". I spent my whole teenage years in violent gangs and have been on both the giving and receiving end of anger and hate. I know the feeling of inflicting pain and the fearful sensation of being the object of someone else's afflicting rage. I promised myself I would honor the loving dedication of those who believed I could be "saved" when I didn't even believe in anything else but the suffering I felt trapped in at the time. And more than anything, I didn't want to become the product of what I've been fiercely working at transforming for so many years now. That's why, even though I reject and condemn any form of violence that is currently taking place all over the world, I understand its meaning, its origin… Oppression creates powerlessness and once you don't have anything to feed your faith in better tomorrows with, the only thing that remains is hopelessness. And hopelessness has the ability to destroy everything you may have once believed in or have worked on building based on those beliefs.
I had the privilege to talk with a lot of friends last week about the situation, friends from different spheres of life, different social backgrounds, and with different perspectives, other fellow artists, but also former university classmates with whom I studied social work. I'm truly blessed to have those people around me, as they remind me of the bigger picture, that in order to unroot any type of evil, it takes a measure of light, even the tiniest measure of it. And this light doesn't reside in violence and anger. Compassion seems a weak type of answer to oppression and abuse, as much as forgiveness may look like a form of acceptance of the unacceptable… I'm always very conflicted with it all, to be honest… But as my friends so rightfully told me, if there's no one to rebuild in the morning, what is the meaning of anyone's cry at night. As much as we desperately need to scream and cry, there are too many helpless people looking at those who, just like me, have a voice, a platform to welcome others and share a vision, to engage in potentially transformative conversations, to invite anyone looking for someone to kneel with… And we all need someone else's support, to rebuild on what was good – and there is good to be built upon – and to redefine what wasn't good and never will be, making sure that such evil, may it be in the form of racism or anything else as putrid, never shows up ever again… 
The wounds are deep, and I know that the only idea of being able to collectively oversee a possible future healing and a restorative process might currently seem like a utopian vision at best, but without this active faith in the upcoming establishment of a world made of equality for all, only violence will remain… And if there's a thing we can learn from the past, it's that violence has never healed anyone nor built anything for anybody. So I'd rather hold onto my transformative utopia at this point than feed an already implacable reality with any piece of my own faithlessness and discouragement. I want to believe that today's kids won't have to fight for their fundamental rights tomorrow, but will be able to dream of different ways to create a better world for all with what we taught them as we're facing the everlasting horrors created by hatred, injustice, and hopelessness. That's my perspective, as naive as it may sound, as honest as it could be.
Again, thank you for taking the time to reach out to me when you have questions, and don't hesitate to share your own perspectives. That's what changes are made of; people's communion.
Much Love,
-AHF