Qetic Exclusive Video! The frontman of Your Favorite Enemies, Alex Henry Foster, releases his first solo album in Japan.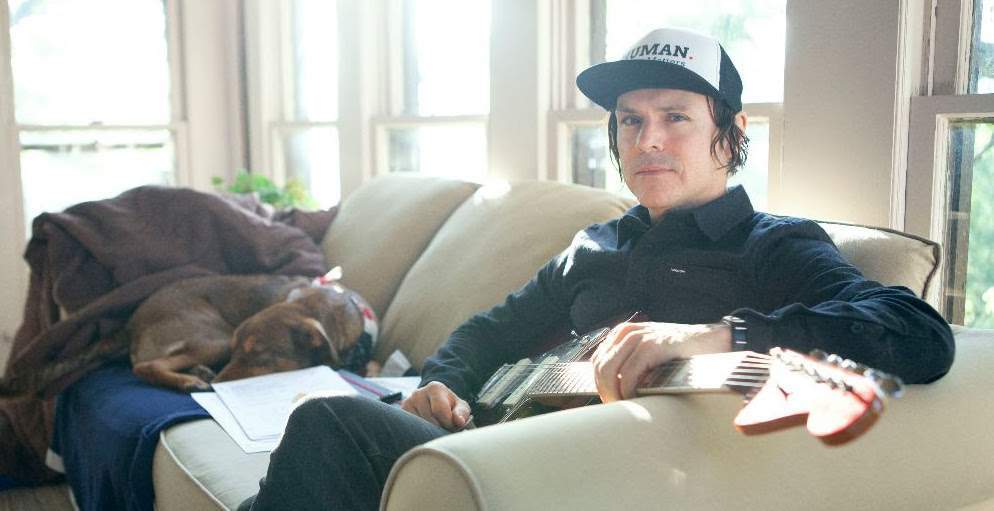 As published in Qetic Magazine
Original article available in Japan only
Formed in 2006 in Montreal, Canada, the band Your Favorite Enemies has known increased popularity in Japan, and toured with Simple Plan in 2008, and even participated in the soundtrack of the video game "Dissidia Final Fantasy". Ranging from indie rock to hard rock, their sound is based on several elements, is emotional yet experimental, but the most important element – even to this day – remains who they are. The band's frontman, Alex Henry Foster, has just released his first solo album, "Windows in the Sky". The album expresses emotions he couldn't release before, his insecurities and his struggles through a poetry reading delivered by a stunning voice over a dramatic soundtrack from the band. His album has generated big reactions and reached the tops in digital charts in Canada, amongst Muse, Imagine Dragons, Lady Gaga and Queen. In the video message that follows, he talks about this album and also about Japan, which has greatly inspired him, both professionally and personally!
Japan is a home for his heart
You have visited Japan several times already, right?
I used to visit Japan a few times a year, but these past few years, it has been only once a year. Every time I come, however, it makes me think about what I've done so far, kind of makes me reflect on my actions. I feel a kind of cleansing effect in who I am.
Would you say that Japan is like a second home, then?
Japan is home to my heart. It's a place where I can feel in peace. So it naturally gives me the ability to focus on what I should do.
How did it start like that?
It's mainly because of the people. My first visit to Japan was also because my Japanese fans passionately invited me over. Usually, when they think about Japan, people think about shining neons and culture. But in my case, it's the warmth of people. I was moved to be welcomed as if I was a part of their family even though we were meeting for the first time. Despite the distance between Canada and Japan, it was the first time I could experience a feeling of familiarity that strong.
How did Japanese fans contact you?
At that time, there was an online community called Myspace, where I obviously shared music. But I also wrote some personal blogs, some about despair and other dark parts of my life. The Japanese people who would read them reacted to it.
Music made me feel like I was not alone
So for you, music would stem from despair and those type of negative emotions?
Well, yeah. I would create sounds and melodies to express what I felt inside but couldn't spit out in everyday life. Music has been a way to express myself so I never thought that I would make a living out of it.
What kind of things inspire you to create music?
When I was a kid, I was always moving from a place to another because of my family's condition, so it was hard to make friends. The only salvation for me was through music and books. In there, I found so many emotions that I couldn't put into words otherwise. It also taught me that I was not the only one.
And you formed the band Your Favorite Enemies in 2006. How did it all start?
At that time, I was a university student in social work but I was working at the same time to support the immigrants who couldn't speak English much. Sef came there as an assistant. He was already playing guitar, but told me that he never really played with anyone before, so we decided to play together. We invited Sef's younger brother, Ben, as a bassist and formed the band. Both of them were really into metal while I was more into bands like Sonic Youth, or other more indie bands. Our interests were really different but our passion for music was the same. And we respected each other so the wall between us quickly disappeared and I knew that our relationship would be one that would last for a long time. As a result, our relationship got even deeper and we're now like family members to each other.
Your Favorite Enemies "The Early Days – Evolving in Reversal Frames (Anthology 2006-2009)"
As a band, you made a lot of hit songs and gained a lot of fans from all over the world. But you started your solo activities in 2018.
After forming the band, we are honored to have received so many offers for touring and shows. We were quite busy, but at one point I started wondering "What's really important for me?" And I realized that I was somehow afraid to think about this [before starting the solo activities]. And then my father passed away, adding to the fact that I was already burned out emotionally and physically. I decided to take some time away from the band and went to Morocco alone. Many musicians and poets that I love went to Morocco and it (the city of Tangier) served as a stepping stone for them to go forward, so I thought that, maybe, I could gain something as well. The language and culture were different from everything I had known before, but there was so much stimulation every day that the plan of staying for a few weeks became 1 month, 6 months and eventually 1 year. Music became my way of expressing what was growing inside of me. And I became curious about the chemistry that could be born if I composed with the band members, so I invited them and started recording, and the album came about naturally.
The first solo album being accomplished by overcoming "pain".
And you made your first solo album, "Windows in the Sky", which became No.1 in digital charts and stayed in the top charts with Muse, Imagine Dragons and Queen for a while.
I crafted and released this album because I needed to do it without thinking about making a hit record. And even if it would sell well, I thought it would be because of the fans of Your Favorite Enemies. So I didn't do any promotion but started receiving a lot of messages via social media. And I learned that a lot of people can now see their own experiences through the music. I'm glad that I have released this as an album.
Your album has such depth in it.
My father passed away without making me feel like we have any connection through blood. I feel like I haven't received any answers. And this album describes the process of how I have made peace with it. Also, it's like a reminder for myself that I need to accept my emotions as they are even when they are negative.
As it's a solo work, were there some differences in the way you crafted it?
I have expressed some dark emotions even with the band, but it was just that I didn't think it was right to convey such personal emotions. That's why I have released it as a solo album, even though we're the same people playing it, so there was not much difference in crafting it.
After the enthusiasm in Canada, "Windows in the Sky" was finally released in Japan. How do you want the Japanese listeners to receive it?
When I listen to the music I like, I don't really want to know about the explanations from the creator. For example, I love the album "Pornography" from The Cure a lot and many people say that this album is dark. But for me, it's an album filled with light. How everyone understands something depends on people, but if it's explained, we limit the possibility of it. So I want people to listen to this album freely.
"Summertime Departures" music video from the album track
"Summertime Departures/Sometimes I Dream" live video
The relationships with Japanese fans led to "hope"
What type of music do you want to seek from now on?
I just want to make music that is honest. If it's honest, regardless of how people listen, I believe it will lead them to something real. I don't have any ambitions to be a rock star or anything.
What will be the balance between your solo work and the band?
The band and I are one. They definitely are involved even when it's for my solo activities. There is no one who knows me – the good and the bad parts – and supports me as they do. The box may be different but the content inside is the same.
And what about the balance with your social work?
Both are essential for me. They're connected and can't be separated. I take action to tell people in the world that they are not alone in so many different ways. But music is the best way to express it. So I want to maintain a connection with the world through music.
Could you tell us your impressions of Japan?
I might cry, is it ok? Actually, I had the most moving experience I've ever had in Japan. As I said at the beginning, I have talked with Japanese listeners via social media for a long time, and at one point, there was someone I suddenly couldn't reach anymore. You know, it happens on social media sometimes so I didn't really do anything. But one day, I received a message from his mother, saying he had committed suicide. And she told me that she wanted to meet me when I come to Japan. So I met his mother and his family and friends. They asked me "what is the power of music?" "My son seemed to have been encouraged by your messages but the choice he made was to leave this world. And I wanted to know what was in your music". And it made me really think about what kind of impact I could have with my music. The next time we did a show in Japan, we invited them on stage. We explained to the crowd why they were on stage. And then people who were attending welcomed them warmly. I thought this was the answer. I felt the power that music has. I felt that everyone had gone through so many things – like earthquakes & tsunamis – but everybody was still standing there. This moment completely changed the way I see music. It taught me how important it is to keep making honest, sincere music to myself. If I hadn't had this experience, I believe my solo album wouldn't be out. I can say that this is the root that made me who I am today.
"The Hunter (By the Seaside Window)" short movie
Alex Henry Foster exclusive video comment